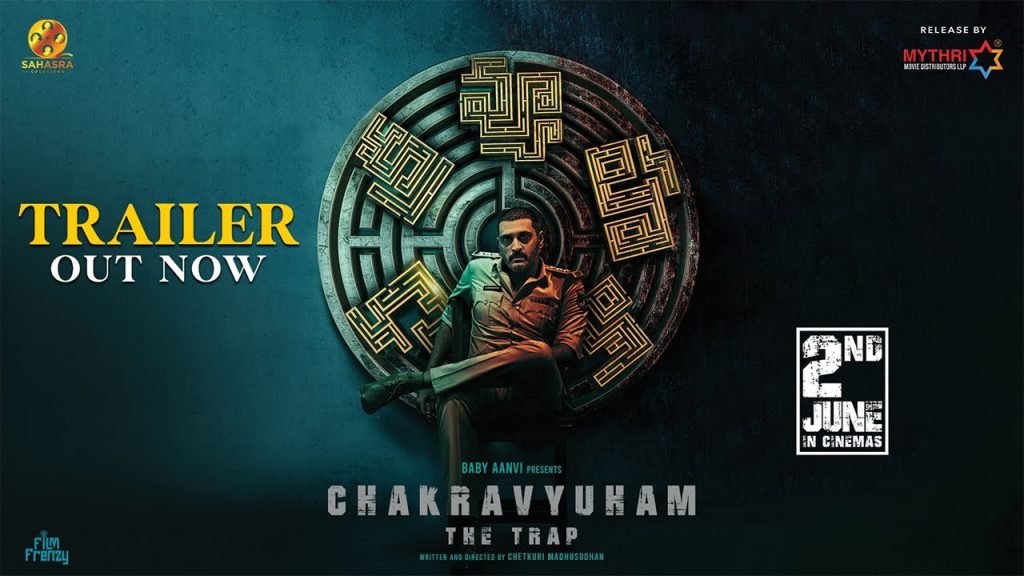 Starring: Ajay, Gnaneswari, Vivek Trivedi, Urvashi Paradesi, Pragya Nayan, Shubalekha Sudhakar, Rajeev Kanakala, Suresh Priya, Srikanth Iyyengar, Raj Tirandasu
Director: Chetkuri Madhusudhan
Producer: Sahasra Creations
Music Director: Bharat Manchiraju
Chakravyuham, featuring Ajay in a pivotal role, was released today. Directed by Chetkuri Madhusudhan and produced by Sahasra Creations, the film is presented by the well-known production house Mythri Movie Makers. Let's delve into the review.
Story:
Chakravyuham revolves around the mysterious murder of Siri (played by Urvashi Paradesi), the wife of Sanjay Rao (played by Vivek Trivedi). S.I. Satya (played by Ajay) takes charge of the investigation and initially suspects Sanjay as the culprit. He also casts doubt on Sharath, a close friend and business partner of Sanjay Rao. Alongside the murder, a significant amount of cash and gold worth one crore goes missing from the house. Satya's attention turns toward a maid working in Siri's house. The film delves into uncovering the true identity of the murderer and the motives behind the crime.
Highlights:
The film starts off strongly, wasting no time in diving into the plot. Ajay's portrayal of the investigating officer is engaging, and the visual reconstructions of the murder sequence from different perspectives add an intriguing element. These initial scenes effectively capture the viewer's attention.
Chakravyuham manages to elevate itself from a typical crime thriller with its impressive climax. Ajay, Vivek Trivedi, and Urvashi Paradesi deliver commendable performances in their respective roles. Pragya Nayan also gives a decent performance. With a runtime of approximately 110 minutes, the film maintains a good pace. It effectively conveys the message that "Greed causes more sorrow."
Drawbacks:
While the film starts strongly, it soon loses momentum. The introduction of lengthy flashback sequences dampens the narrative, making it feel dull and less gripping.
The twists revealed in the second half come across as silly and lack conviction. The film also includes some illogical and over-the-top scenes. Ajay's character could have been better developed, as he solves the case without encountering significant challenges.
As the story progresses, the investigation segments lose their strength. The film also falters in executing a well-crafted background score, which is crucial for thrillers.
Verdict:
Chakravyuham, on the whole, falls short as an uninteresting whodunit thriller. Despite a few notable scenes and commendable performances by Ajay and the rest of the cast, the film fails to captivate the audience. The execution of the movie leaves much to be desired, resulting in a disappointing viewing experience.