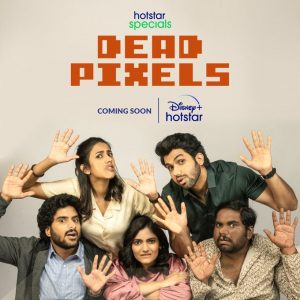 Niharika Konidela, who has been striving to make a mark in the film industry, is all set to appear in a web series called "Dead Pixels". Despite previous unsuccessful ventures, the actress has not given up hope of achieving success.
The series, which will be available for streaming on Disney+ Hotstar from May 19, tells the story of four individuals who are addicted to a video game and how it impacts their personal lives. Niharika plays an IT worker who is torn between two men, and the trailer showcases her bold performance with dialogues like "I want Roshan in bed & Bhargav in the head". However, the trailer has received mixed reactions from the public, with some finding it too urban and disconnected from reality.
Additionally, some feel that the trailer reveals too much of the story, leaving little to anticipate in the series. While some of the fresh talents gave commendable performances, Niharika's portrayal seems to lack depth and emotion in many scenes.
The show's main cast includes Niharika, Viva Harsha, Akshay, Sai Ronak, and Bhavana, with Rajiv Kanakala and others in supporting roles. BBC Studios India and Tamada Media jointly produced the series, with Siddhartha Sadasivuni as the music composer and Aditya Mandala as the director, and Akshay Pulla as the writer.