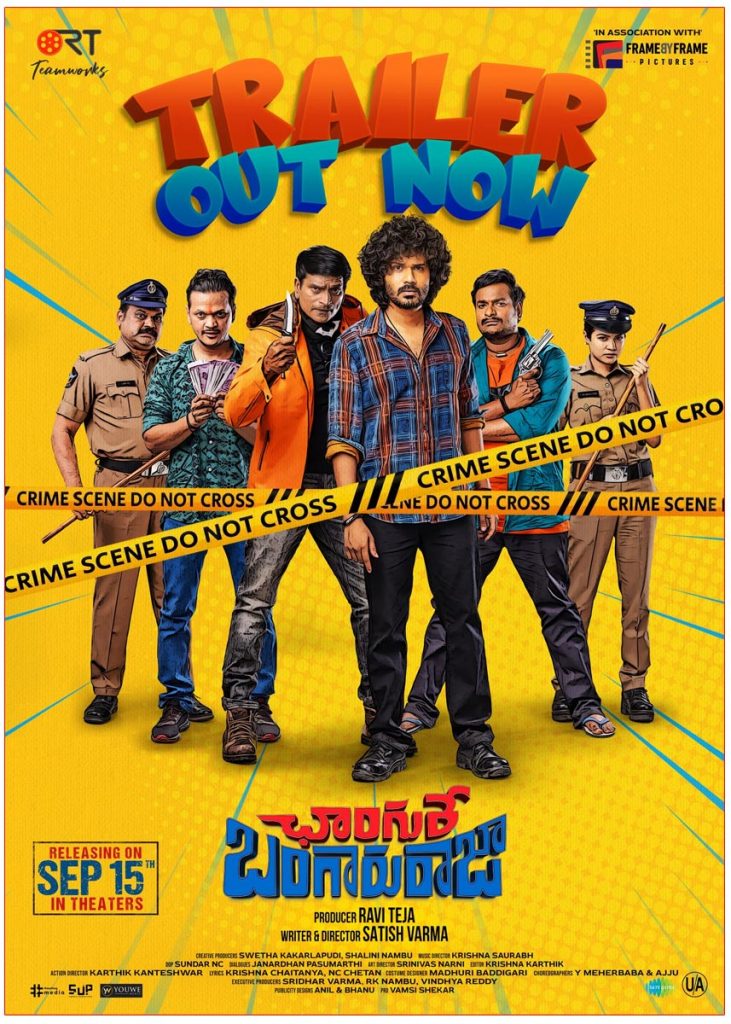 Tollywood star hero Ravi Teja, who is fondly called as 'Mass Maharaj' has turned producer and is coming up with a laugh-riot "Changure Bangaru Raja". The movie's trailer has been released, featuring a stellar cast including Ravi Babu, Raj Tirandasu, Karthik Ratnam, and Rajsekhar Aningi. Directed by Satish Varma, the film promises an engaging storyline.
In the recently unveiled two-minute trailer, the audience is given a tantalizing glimpse into the intriguing plot and introduced to the key characters. The trailer offers non-stop entertainment as it revolves around the illegal gemstone mining activities in the village of Duggada, leading to a murder case that challenges the police to solve it within a tight deadline of six days.
The film boasts a talented ensemble cast, with Satya delivering comedic brilliance, Ravi Babu leaving an impression with his humor, and Karthik Ratnam and Goldy shining in their lead roles. Director Satish Varma skillfully blends comedy and drama into this rural tale. Additionally, Ajay's portrayal of a serious police officer adds depth to the characters.
The movie is set to hit the screens on the 15th. The theatrical trailer hints at a delightful fusion of humor and a gripping crime narrative, promising a wholesome and entertaining experience for the audience.