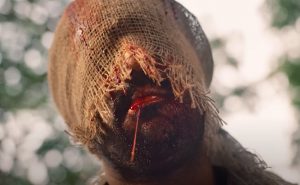 Abhiram Daggubati, Rana's younger brother, is all set to make his debut as a hero in his upcoming film "Ahimsa" directed by Teja. Unfortunately, the film has not found any takers as it was supposed to release last year but was delayed due to a lack of distributor interest.
Not even OTT providers have shown any interest, and even Rana's good relationship with Netflix has not helped in this regard. Despite co-creating a web series called "Rana Naidu" for the streaming service with his uncle Venkatesh, Netflix has declined to purchase Abhiram's film.
As a result, Gemini TV is expected to purchase the film for both satellite and over-the-top (OTT) release. Kiran, a partner in Gemini TV, is producing the film.

However, the film is also facing stiff competition on April 7th, with Ravi Teja's "Ravanasura" and Kiran Abbavaram starrer "Meter" also scheduled to release on the same day.