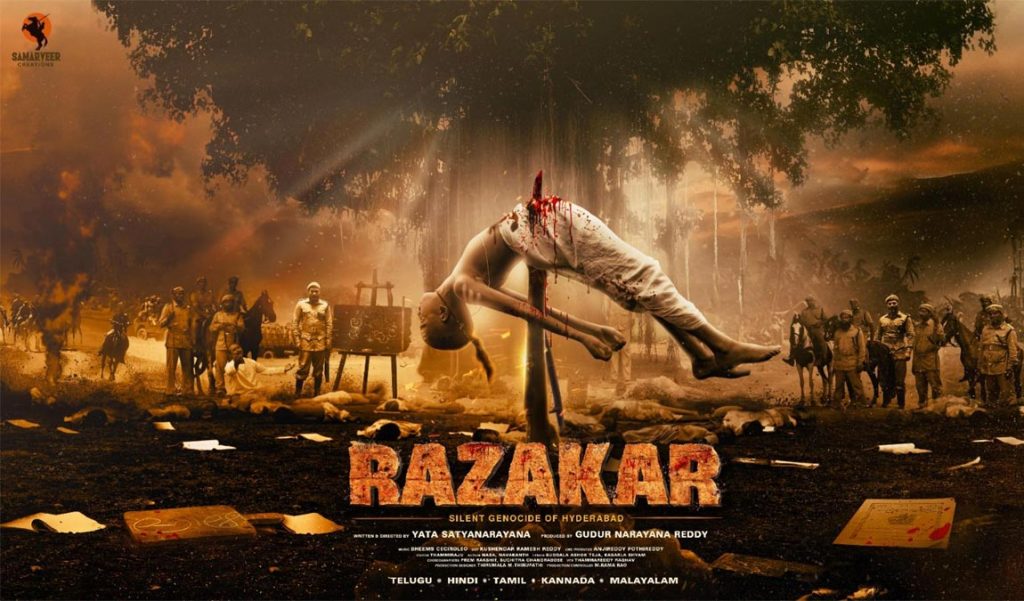 In recent times, Indian cinema has emerged as a platform for exploring historical events, sparking emotions, debates, and sometimes controversy. Films such as "Kashmir Files" and "Kerala Story" have not only captivated audiences but also ignited strong reactions across the nation. While some view these films as propaganda or narratives favoring the BJP, others praise them for their storytelling prowess.
Adding to this trend is the upcoming film "Razakar," produced by BJP leader Gudur Narayana Reddy. The mere release of its teaser has created waves across the country. The teaser launch event saw the presence of suspended BJP leader and Goshamahal MLA T Raja Singh, who, along with other speakers, lauded the film as an exceptional endeavor aimed at raising awareness. Interestingly, comparisons were drawn between "Razakar" and earlier films like "The Kashmir Files" and "The Kerala Story."
However, the release of "Razakar" has not been without its share of controversies. Telangana Minister K T Rama Rao (KTR) expressed concerns on Twitter, suggesting that certain factions within the BJP were trying to exploit communal sentiments for political gain. He committed to addressing the issue with the censor board and Telangana police to ensure the state's law and order remained intact.
Some intellectually bankrupt jokers of the BJP are doing their best to instigate communal violence and polarisation for their political propaganda in Telangana

We will take up the matter with censor board and also the Telangana police to ensure that the law & order situation of… https://t.co/a7DETpVGKP

— KTR (@KTRBRS) September 18, 2023
Who were these Razakars?
"Razakar" delves into a significant chapter in Indian history, examining the controversial paramilitary organization led by Qasim Razvi during the pre-independence era. Operating primarily in the princely state of Hyderabad, the Razakars staunchly supported the Nizam's rule. However, their methods often involved violence, intimidation, and even atrocities against those advocating integration with India. This tumultuous period ultimately led to the Indian government's intervention in Operation Polo, resulting in the annexation of Hyderabad into independent India in 1948.
The release of such historical films tends to polarize opinions. Some argue that these films threaten secularism and exacerbate communal tensions, while others believe they shed light on crucial historical events that deserve recognition. The impact of "Razakar" on contemporary politics, especially on parties like MIM and BRS, remains a topic of keen interest.
As the debate surrounding "Razakar" continues to unfold, one thing is evident: this film marks another chapter not only in India's cinematic journey but also in the political landscape of the country.