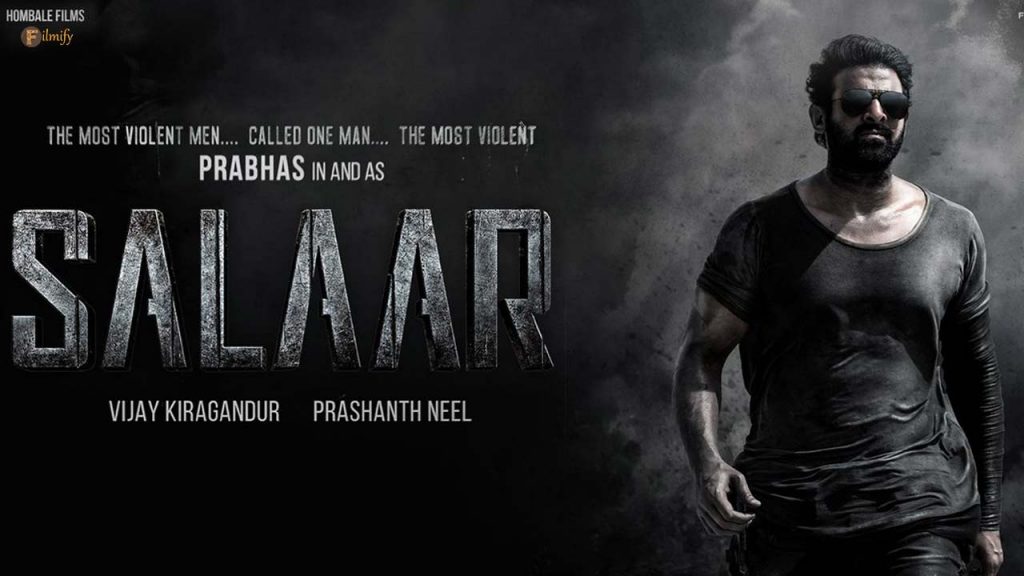 The highly anticipated and long-awaited teaser for Prabhas' film "Salaar" was finally released today at 5:12 AM, much to the excitement of fans. Many devoted followers eagerly woke up early just to catch a glimpse of their favorite hero's fierce portrayal in the teaser. This overwhelming response reflects the immense popularity and anticipation surrounding the film among both fans and audiences. The teaser's captivating action sequences are sure to leave everyone thrilled and eager to experience the film on the big screen.
The teaser begins with an intense scene featuring Tinnu Aanand, portraying an old man who fearlessly confronts a menacing mob armed with guns. He delivers a powerful dialogue in simple English, "Lion… Cheetah… Tiger… Elephant. Very dangerous. But not in Jurassic Park. Because in that park, THERE IS A…" while referring to Prabhas as a formidable force akin to a dinosaur.
Interwoven throughout the teaser are glimpses of the world of "Salaar," culminating in a striking shot of Prabhas, seen from a bank angle, effortlessly dispatching his enemies with a sword. Prabhas' commanding presence, rugged appearance, and intense close-up shots, accompanied by the title "Rebel Star Prabhas," are certain to send shivers down the audience's spines. The teaser lives up to its hype, presenting Prabhas in a dynamic action-packed avatar that fans have eagerly anticipated for a long time.
Directed by Prashanth Neel, renowned for his work on the blockbuster "KGF," and produced by Hombale Films, "Salaar" also features Prithviraj Sukumaran, Shruti Haasan, and Jagapathi Babu in pivotal roles. It has been revealed that the film will be released in two parts, with the first installment, "Salaar Part 1: Ceasefire," hitting theaters on September 28, 2023.