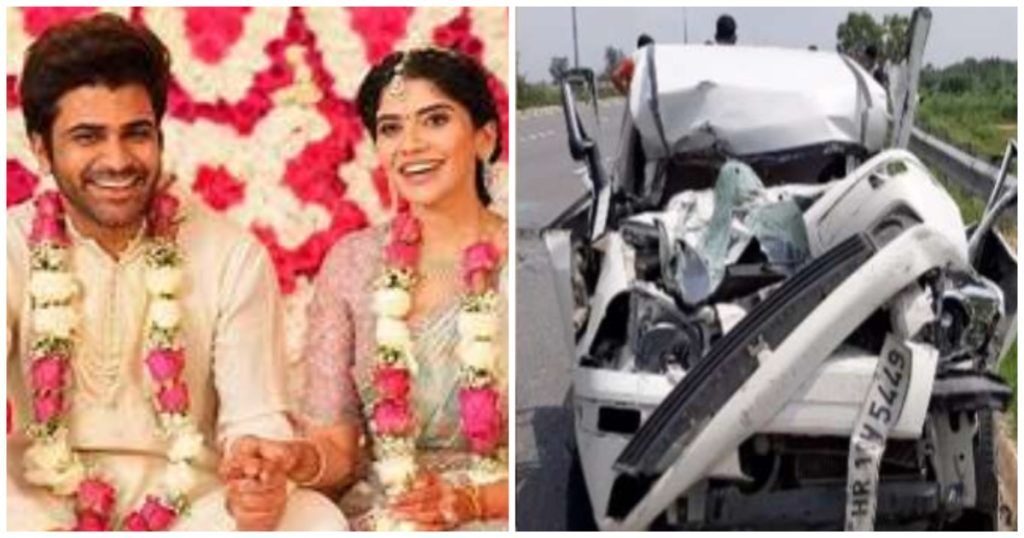 There have been distressing news in Tollywood regarding the young actor Sharwanand, who was reportedly involved in a road accident. It is believed that the incident occurred in Hyderabad last night, resulting in significant injuries for Sharwanand. The actor, known for his consecutive film projects, had recently become engaged to his girlfriend Rakshitha Reddy. Their highly anticipated wedding was scheduled to take place in Rajasthan in the near future.
The entire Tollywood industry is concerned about Sharwanand's well-being, and there is a growing curiosity among celebrities regarding his condition. Reports indicate that the car Sharwanand was traveling in lost control and overturned near the Filmnagar junction. Promptly, local residents rushed to assist and promptly transported the injured actor to the hospital.
As soon as his family members were informed, they swiftly arrived at the hospital to be by Sharwanand's side. According to the latest update from the family, his health condition is stable, offering some relief to those anxiously awaiting news. However, there is uncertainty as to whether Sharwanand will recover in time for the upcoming wedding or if it will need to be postponed. The situation has understandably created tension among the family members and relatives involved.
టాలీవుడ్ హీరో శర్వానంద్‌కు శనివారం అర్ధరాత్రి రోడ్డుప్రమాదం జరిగింది. ఆయన ప్రయాణిస్తున్న బ్లాక్ కలర్ రేంజ్ రోవర్ కారు ఫిల్మ్‌నగర్ జంక్షన్ వద్ద అదుపుతప్పి బోల్తాపడింది. ఈ ఘటనలో శర్వానంద్‌కు స్వల్పగాయాలయ్యాయి.

Get well soon #sharwanand pic.twitter.com/c4piDflvof

— Suhas PSPK 🦅 (@DeepalaSuhas) May 28, 2023
The primary concern at the moment is Sharwanand's recovery, and everyone is hoping for his swift recuperation. The decision regarding the wedding will likely depend on his health progress in the coming days. The industry and his well-wishers are keeping a close eye on the situation, sending their prayers and support to the actor during this challenging time.