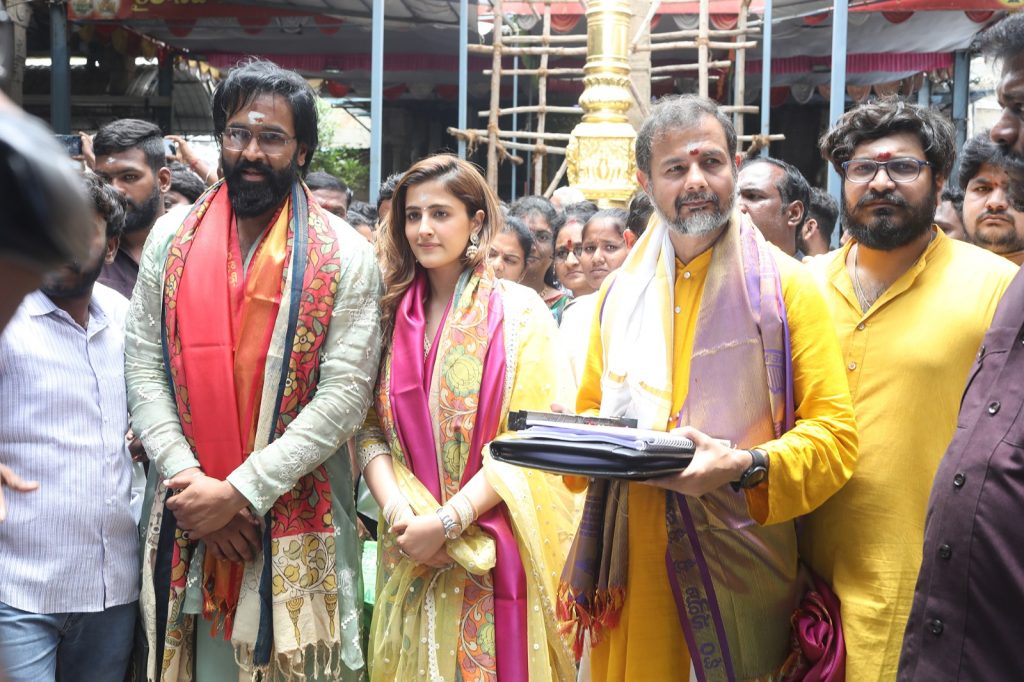 After years of harboring a deep-seated dream, Manchu Vishnu, the renowned actor, producer, and director, has taken a monumental step forward in the world of cinema. His enduring aspiration to immortalize the legendary tale of Bhakta Kannappa is finally seeing the light of day as he proudly announces his magnum opus – "Kannappa".
Vishnu Manchu's intrigue with the chronicle of Bhakta Kannappa, a figure of iconic stature renowned for his unwavering devotion, has remained an open secret. The tale of Kannappa, once an avowed atheist whose heart underwent a transformative journey to become an unwavering adherent of Lord Shiva, has struck a profound chord within Vishnu. Fueled by meticulous planning and an unwavering dedication, he has painstakingly sculpted this dream project into a tangible reality.
The announcement of "Kannappa" marks a significant milestone not only in Manchu Vishnu's career but also in the world of Indian cinema. This endeavor is a testament to his creative vision and determination to bring to life a story that has captivated hearts for generations. With this venture, he endeavors to offer audiences a cinematic experience that transcends time and culture, leaving an indelible mark on the world of storytelling.
As anticipation and excitement build around "Kannappa," cinephiles, fans, and the industry as a whole eagerly await further developments. Manchu Vishnu's journey from nurturing a dream to finally materializing it on the silver screen serves as an inspiration to aspiring filmmakers and dreamers alike, reaffirming the power of perseverance and the magic of turning imagination into reality.