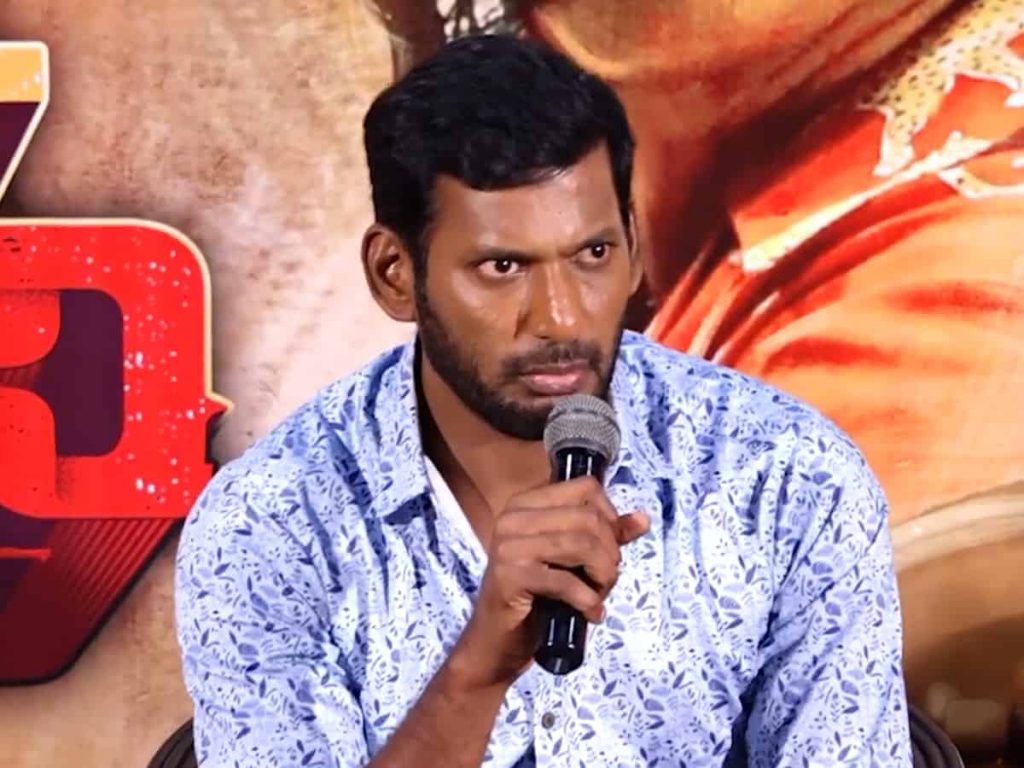 Actor Vishal has made serious accusations of corruption against the Central Board of Film Certification (CBFC) in Mumbai.
In a startling disclosure, Vishal alleged that he was coerced into paying Rs 6.5 lakhs to CBFC officials to obtain a censor certificate for the Hindi version of his latest film, "Mark Antony," released in North India.
Vishal took to his social media platforms to share a video where he recounted the ordeal of making two transactions to secure the screening and certificate.
He called upon Maharashtra's Chief Minister, Eknath Shinde, and Prime Minister Narendra Modi to take action against those responsible for the alleged misconduct, even disclosing the account details of those involved in the transactions.
#Corruption being shown on silver screen is fine. But not in real life. Cant digest. Especially in govt offices. And even worse happening in #CBFC Mumbai office. Had to pay 6.5 lacs for my film #MarkAntonyHindi version. 2 transactions. 3 Lakhs for screening and 3.5 Lakhs for… pic.twitter.com/3pc2RzKF6l

— Vishal (@VishalKOfficial) September 28, 2023
In his expression of disappointment, Vishal wrote, "Corruption depicted on the silver screen is acceptable, but not in real life, especially in government institutions like the CBFC Mumbai office."
He provided a breakdown of the payments, with 3 lakhs for screening and 3.5 lakhs for the certificate, emphasizing that he had never encountered such a situation in his career.
Vishal's intention in bringing this issue to light is to shield future producers from similar challenges. He aspires for justice to prevail and underscored that his hard-earned money should not fall victim to corruption.
These allegations have left social media users in disbelief. Many are questioning what this could mean for big-budget, pan-India films if even a small production like "Mark Antony" required 6.5 lakhs for a censor certificate.
This revelation has sparked concerns about the credibility of the CBFC, which operates under the central government's authority, and the potential consequences for the Indian film industry at large.