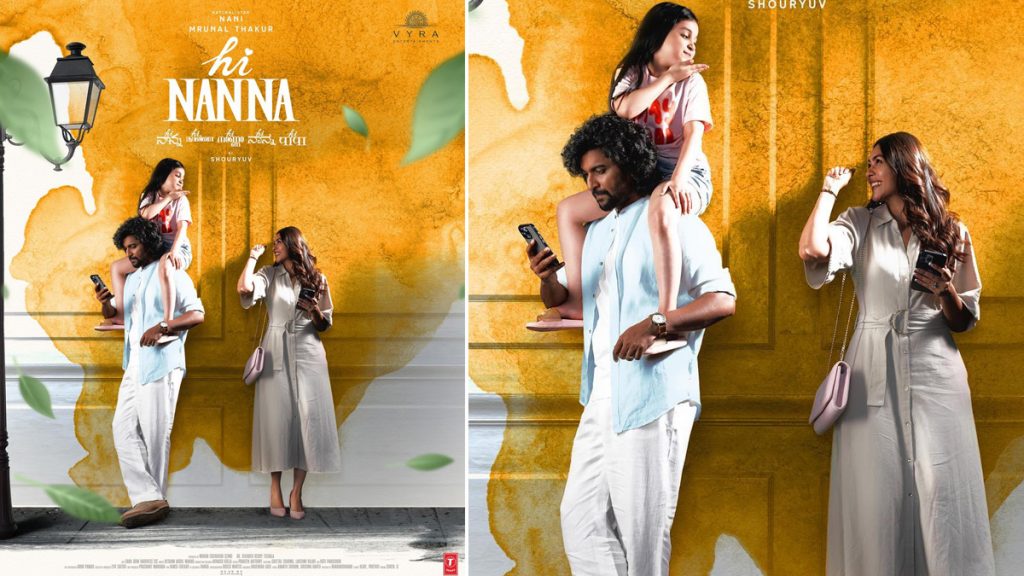 Nani, the Natural Star, is currently in the final stages of shooting for his upcoming romantic drama, "Hi Nanna." Initially scheduled for release on December 21st of this year, the movie's release date has been moved up to December 7th due to a crowded lineup, which includes the release of "Salaar" and the upcoming Sankranthi season. An official announcement confirming the revised release date is expected shortly.
Directed by Shouryuv, "Hi Nanna" marks his directorial debut and features Mrunal Thakur as the leading lady. The last phase of shooting is planned to take place in Hyderabad. The film is being produced by Wyra Entertainments.
Furthermore, the release dates for Venkatesh's "Saindhav" and Nithiin's "Extra Ordinary Man" are also set to be rescheduled, with the new release dates to be announced soon. There are even speculations that "Saindhav" may join the competition for a Sankranthi 2024 release.