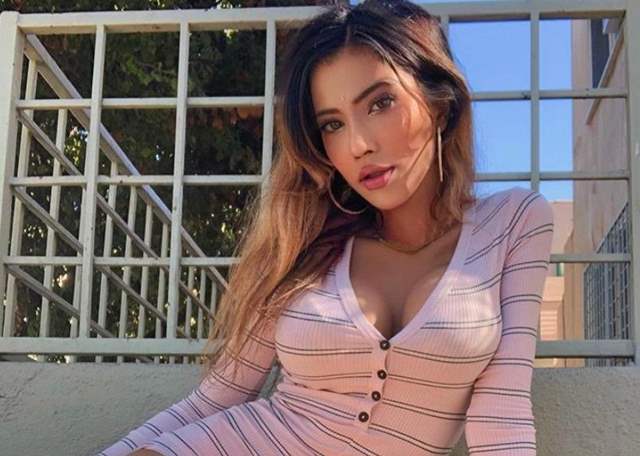 Famous musician and TV personality, Sakshi Chopra, has come forward with serious allegations against the creators of Netflix's reality show, Social Currency. In a series of social media posts, she shared her distressing experience on the program, accusing the producers of breaching her contract and depriving her of basic necessities, such as food.
According to Sakshi, her contract stipulated a daily phone conversation with her mother, but when she attempted to expose the alleged misconduct of the show's creators, her phone was confiscated. She further claimed that the filmmakers coerced her into making provocative sounds and providing back massages to others in exchange for food.
In a post, Sakshi used the term "SEXUAL HARASSMENT" in reference to Netflix India and Sol Productions. She mentioned being persuaded by Netflix and Chad to join the show, with the promise of it being a pleasant game show involving singing and content creation, free from gossip or controversy. However, the reality turned out to be different. The contestants were not provided with meals, even off-camera, and the producers failed to fulfill their promise of daily phone calls. Sakshi expressed her disappointment and questioned how someone could deceive her into signing a contract and confining her to a house.
She also revealed that the filmmakers seemed to assume she would tolerate such mistreatment based on her flamboyant attire. All she desired was music, family, self-expression, and tranquility. Sakshi mentioned that the producers intentionally left another participant, referred to as "him," trapped in the house with her, creating a claustrophobic environment that reflected the creators' lack of ethics and their willingness to go to any lengths for sensational entertainment.
When Sakshi attempted to inform her mother, Meenakshi, about the trauma she was experiencing, the producers forcibly took away her phone. As a result of these severe claims made by Sakshi Chopra, Netflix and the Social Currency production team are facing scrutiny. The response from these entities regarding the allegations is eagerly awaited. This incident has sparked a larger debate about the responsibilities of reality TV shows and platforms in safeguarding the well-being of participants.