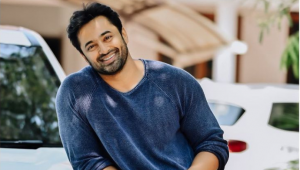 Malayalam actor Unni Mukundan, who has also gained recognition among Telugu audiences for his roles in "Bhaagamathie" and "Yashoda," finds himself in deep trouble due to a sexual harassment case filed against him in 2017. Unni Mukundan vehemently denied these allegations and filed a counter-case. Seeking exoneration, he approached the Kerala High Court to clear his name. In February of this year, the court issued a stay on the case. However, the stay has now been withdrawn, placing Unni Mukundan in a precarious situation.
On May 23, the Kerala High Court rejected Unni Mukundan's plea in the sexual assault case that was filed against him in 2017. According to the complaint, a woman had visited Unni Mukundan's residence in Kochi to discuss a movie project, and the actor allegedly attempted to sexually assault her. The incident was reported to have occurred on August 23, 2017, and the case was filed on September 15, 2017.

Unni Mukundan responded by filing a counter-complaint, claiming that the allegations were false and that the woman had demanded Rs 25 lakh to avoid filing a case against him. He filed petitions in the magistrate and sessions courts to dismiss the case. Earlier, there was a complaint from the woman's counsel stating that Unni Mukundan had submitted a forged affidavit to the court, falsely claiming that a settlement had been reached between the parties. The Kerala High Court had granted the stay based on this affidavit, presuming a resolution had been reached. However, on May 23, the court determined that no such settlement existed, allowing the trial to proceed.
Despite the legal predicament, Unni Mukundan has enjoyed consecutive successes in recent times. His last film, "Malikappuram," performed exceptionally well at the box office, reportedly grossing over Rs 100 crore. In April, Unni Mukundan had the opportunity to meet Prime Minister Narendra Modi during the PM's visit to Kerala.