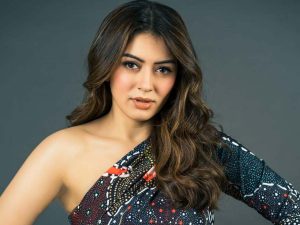 The topic of the Casting Couch always generates sensationalism across the country, with many actresses sharing their experiences involving co-stars or technicians. While actress Hansika is happily married, she remains eager to work in films and web series. Although she currently has no offers in Telugu cinema, she is busy with projects in Tamil.

During her time in Tollywood, Hansika made some serious comments about a Telugu actor, alleging that he had approached her with multiple proposals and intended to exploit her. However, she refrained from disclosing his identity and mentioned that he had warned her.
Publications urging you to cross check before picking up random news piece ! Never made this comment that's doing the rounds pls fact check before publishing blindly .

— Hansika (@ihansika) May 23, 2023
However, the actress later took to her social media page to deny these rumors, urging publications to verify facts before spreading random news pieces. She clarified that she never made the comment that was circulating and emphasized the importance of fact-checking before blindly publishing such information. This statement from Hansika contradicted her earlier remarks, creating a complete contrast in her statements.