Uday Kiran was one of those rare actors who delivered hat-trick hits with his first 3 films Chitram, Nuvvu-Nenu, and Manasantha Nuvve, all of these 3 movies were blockbusters. Uday Kiran's rise and shine as a star hero in a lesser span are no less than a meteoric rise. In no time, Uday Kiran has become the chocolate boy of Telugu Cinema and he was praised to skies. With success following one after other, the young actor gained a tremendous following among the youth.
Also Read: Star Hero suffers from a rare disease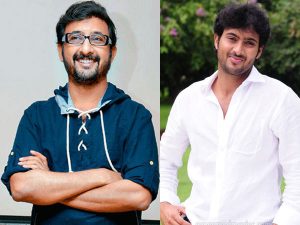 However, the success was short-lived before his career suddenly dwindled with the haunting failures. The star who had seen heights of stardom had to experience a strong plummet at an early stage of his career. All his seamless efforts for a comeback were handicapped and his hopes to plunge back to stardom have dried up. Feeling dejected, hopeless, unable to come out of the hapless situation, and being a pale shadow of himself, the once Dream Boy of Tollywood took a fatal step by hanging himself and ending his life at the very young age of 33.
Also Read: Is Sania Mirza heading for Divorce?
Though his death is still a mystery and there are several rumors that his career was on the decline due to an influential person in Tollywood. Director Teja, who introduced Uday Kiran to Tollywood with the 'Chitram' movie said he will soon spill the beans on Uday Kiran's death mystery. The director said Uday Kiran shared many things during his interactions with him and added that soon he will reveal all of them.