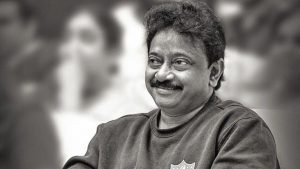 Ram Gopal Varma, redefined the making of cinema with the cult classic Shiva and was hailed as one of the finest filmmakers of Indian cinema. However, he lost his mojo long back and has been delivering worthless movies for the past few years.
Also Read: Sourav Ganguly's Biopic in the making?
Ram Gopal Varma's upcoming Telugu movie, "Vyooham," has been shelved reportedly due to the ruling party's dissatisfaction with RGV. The YSRCP party has decided to look for another director to better represent their image and ideology.
Also Read: Taraka Ratna's unfulfilled wish
This news has disappointed Varma's fans, who appreciate his unconventional approach to filmmaking. It remains to be seen who the new director will be, and the situation highlights the challenges of portraying political parties in Indian cinema.