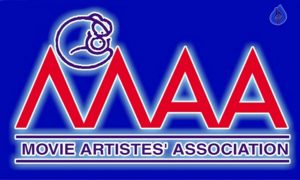 The Movie Artists Association (MAA) has a history spanning 29 years, aimed at supporting and providing welfare to artists and technicians in the Telugu film industry. Initially formed with only 100 members, MAA was established in 1994 after a charity cricket match in Vishakapatnam, where local police and Telugu actors raised funds. The association was led by Chiranjeevi as its first president and aimed to address payment disputes, welfare, and representation issues for the artists in the industry.
Over time, MAA became embroiled in controversies, with allegations of corruption and nepotism leading to divisions among members. However, the association continues to provide support and assistance to actors, including essential medical care for senior artists. MAA holds regular elections for the President's post every two years, with notable personalities like Mohan Babu, Nagarjuna, and Nagababu also serving as presidents.
Currently, MAA has 914 active members, including 29 associate members and 18 senior citizens, with 850 active members when accounting for the deceased. The association remains committed to supporting actors, irrespective of their backing from directors or producers. MAA has had to confront internal divisions, including disputes over the misuse of association funds, which led to the formation of a committee to investigate and monitor these issues.