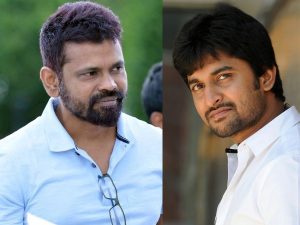 The upcoming release of actor Nani's movie Dasara has sparked much buzz and excitement within the Telugu film industry. However, some are concerned about Nani's confidence in promoting the film, which has been compared to blockbusters like RRR and KGF. This has raised eyebrows among insiders who feel that Nani's overconfidence may backfire.
In addition, Nani's recent comments seem to belittle other filmmakers, particularly Sukumar, director of the highly anticipated film Pushpa. Nani's indirect comparison of Srikanth Odela, the director of Dasara, to Sukumar has not been received well by some in the industry.
While confidence is a positive trait, it is important for Nani to remember that humility and respect are equally essential in the film industry. By comparing Dasara to films widely regarded as some of the biggest hits in Indian cinema, Nani is raising expectations that may be difficult to meet. Moreover, belittling other filmmakers could alienate audiences who are fans of their work.
In the event that Dasara does not perform well at the box office, Nani must be prepared to take responsibility for his actions and apologize to those he may have offended. It is crucial to remember that success in the film industry is not only based on talent and hard work, but also on how one conducts oneself and treats others.
Dasara, which stars Keerthy Suresh as the female lead, is scheduled to release this summer.