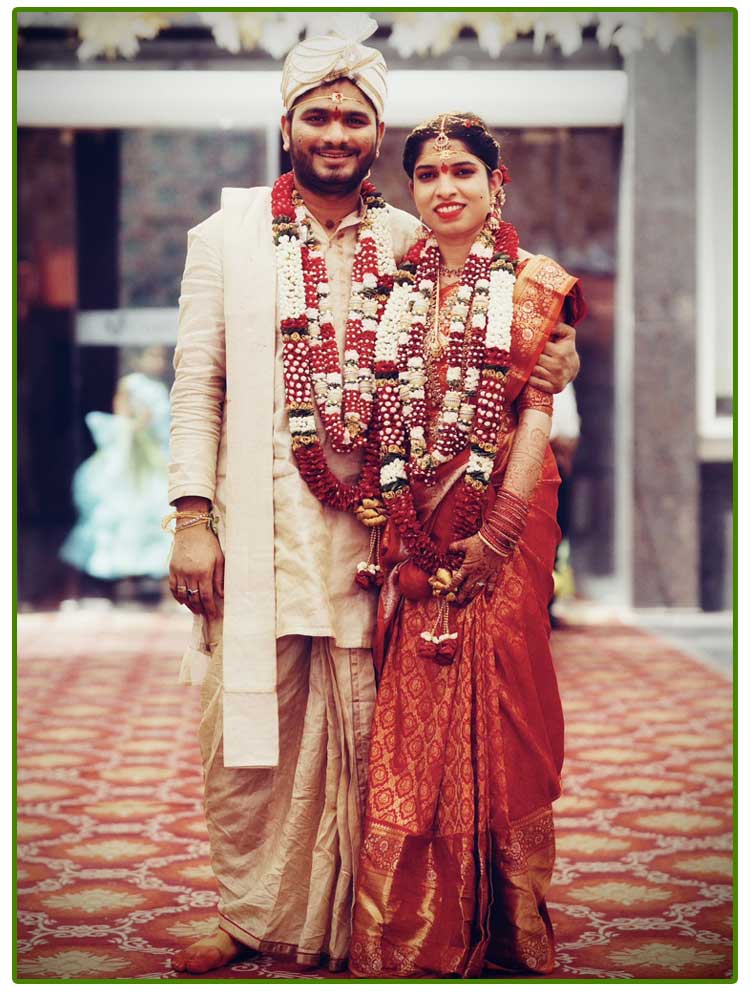 Srikanth Odela, a former protégé of the star director Sukumar, has made a remarkable directorial debut with the period action drama film titled "Dasara." Starring Nani and Keerthy Suresh in the lead roles, the movie has emerged as a blockbuster hit, crossing the coveted 100 Crores mark at the box office. This achievement also marks Nani's entry into the prestigious 100 Crores club, a first for the talented actor.
Also Read: Ram Charan – Nikhil's movie sparks a Controversy
Srikanth Odela's directorial prowess has garnered widespread acclaim, attracting offers from top actors and renowned production companies. On May 31, Srikanth Odela exchanged vows in an intimate wedding ceremony held in his hometown of Godavarikhani, Karimnagar district. Although Nani, the lead actor of "Dasara," couldn't attend the ceremony due to his commitments in a Pune ad film shoot, he conveyed his heartfelt congratulations to Srikanth Odela on this special occasion.
Also Read: Hansika Takes a U turn on casting couch experience

The wedding witnessed the presence of several celebrities from the film industry, including Sukumar, Srikanth's mentor, Buchi Babu Sana, the director of "Uppena," and director Anudeep, who blessed the couple with their good wishes. Srikanth had always planned to tie the knot after releasing his maiden directorial venture, and following the tremendous success of "Dasara," he felt the timing was perfect. As for his future projects, Srikanth Odela is yet to announce his second film. Sources indicate that he is currently in discussions with a leading production house, and further details about his upcoming project will be unveiled soon.