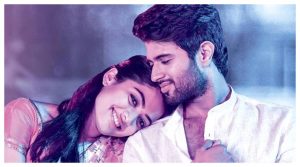 There has been much talk and speculation among fans about the alleged relationship between Rashmika Mandanna and Vijay Devarakonda, fueled by their on-screen chemistry and close-off-screen friendship. Despite both parties denying any romantic involvement, the rumors persist, especially after their frequent meetups and public support for each other.
#RashmikaMandanna & #VijayDeverakonda On Dating It's Clearly Proved… Yes but it was very Seriously 😳 #VijayDevarakonda Favourite Ring 💍 To #Rashmika Figure.. They Both are living in same house same Room.. Surely we can Hear great News 😀 @iamRashmika @TheDeverakonda pic.twitter.com/VotVtLUAr5

— South Digital Media (@SDM_official1) April 6, 2023
Recently, on Rashmika's birthday, she shared a heartfelt video on social media, expressing her concern for her fans' well-being. However, some fans were quick to speculate that she was at Vijay Devarakonda's home due to their similar backgrounds and a ring on her finger. This led to rumors that they might be living together. However, Rashmika was quick to shut down these rumors on Twitter, urging her fans not to overthink things.
Aside from her personal life, Rashmika has an exciting lineup of projects ahead, including the Pushpa sequel, a film with Venky Kudumula and Nithin, a women-centric project with Dev Mohan, and Animal alongside Ranbir Kapoor, directed by Sandeep Reddy Vanga.
Furthermore, there have been gossips circulating that Rashmika broke up with Rishab Shetty due to her alleged involvement with Vijay Devarakonda. However, neither Rashmika nor Vijay has confirmed these rumors, and it is important to remember that personal relationships should be respected and not speculated upon without concrete evidence.