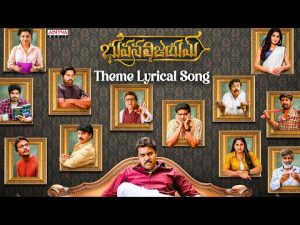 Get ready to buckle up for a rollercoaster ride of laughter and emotions with the upcoming Telugu movie, "Bhuvana Vijayam". Directed by Yalamanda Charan and produced by Himalaya Studio Mansions & Mirth Media Banners, this star-studded comedy brings together eight of the leading comedians in the industry, promising to keep you in splits with their impeccable comic timing and hilarious antics.
But that's not all – apart from its comedic aspect, "Bhuvana Vijayam" is also a socio-fantasy drama that touches on important social commentary. With elements of both fantasy and reality, the movie promises to take you on an emotional ride at some point.
The movie's cast includes Sunil, Vennela Kishore, 30 years Prudhvi, Dhanraj, Sreenivas Reddy, Viva Harsha, Jabhardast Raghava, and Raj Tirandasu of "Pushpa" fame. The trailer has already garnered a lot of attention and curiosity from the audience.
The pre-release event held at Prasad Labs recently received an overwhelming response from the audience. With such a unique point and talented director and cast, "Bhuvana Vijayam" is poised to be a massive box office success. So mark your calendars for May 12th and get ready for a hilarious and emotional ride with "Bhuvana Vijayam".