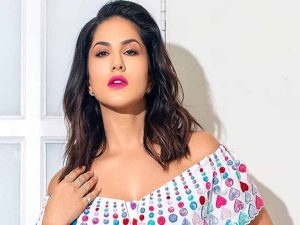 Karanjeet Kaur Vohra, who became popular as Sunny Leone shot to fame as an actress in the adult film industry. After attaining worldwide fame as an adult actress, she bid adieu to adult movies and moved to India. She has been doing mainstream movies and hosting reality shows.
While Sunny Leone is currently promoting her upcoming Tamil movie Oh My Ghost, she entered the entertainment industry with Salman Khan's Bigg Boss season 5 back in 2011. Sunny's appearance on the show was one of the most controversial and many netizens slammed the makers for bringing a p*rn star on national television.
Now years later, Leone recalls how she became a target of trolls all the way from India even before she made her appearance on Bigg Boss. Recalling her past she said, "At the beginning of my career, I received so much hate mail and death threats and all sorts of crazy things when I first came into the adult entertainment industry that I said there is no way I will ever go to India as Sunny Leone because they are so angry at me."
Not just that, she even recalled receiving death threats from India. "When I got those letters, I was 19-20 and when you are 19-20 there's a lot of things that affect you in a certain way that would never affect me now and you just don't know. And I was alone so it wasn't like I had someone to guide me, or speak to about these things saying 'it's okay, relax, don't worry about haters, there are so many out there'. That was my first encounter with trolls and people talking all sorts of bad things," the actress added.
Sunny Leone was last seen in the Telugu movie Ginna which featured Vishnu Manchu in the lead role. Currently, Sunny has signed a movie with Anurag Kashyap, the details of which are awaited.