It's shocking news to the fans of Mahesh Babu as his father and senior hero Superstar Krishna is admitted to the hospital this morning. As per the reports, the legendary actor was rushed to Continental Hospitals after complaining of uneasiness.
Also Read: Yashoda Movie Review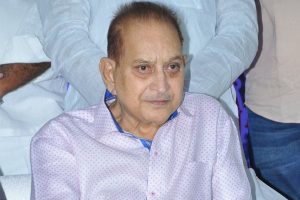 As of now, treatment is underway under the supervision of a set of doctors at the hospital ICU. The doctors have confirmed that he is doing fine and has nothing to worry about in his health. The actor was admitted to Continental Hospital Hyderabad due to respiratory issues.
Also Read: Bollywood star hero suffers from a rare disease
Recently, Krishna's first wife and Mahesh Babu's mother Indira Devi passed away due to prolonged health issues is well-established news. A few months back, Krishna's elder son Ramesh Babu too passed away due to health issues.