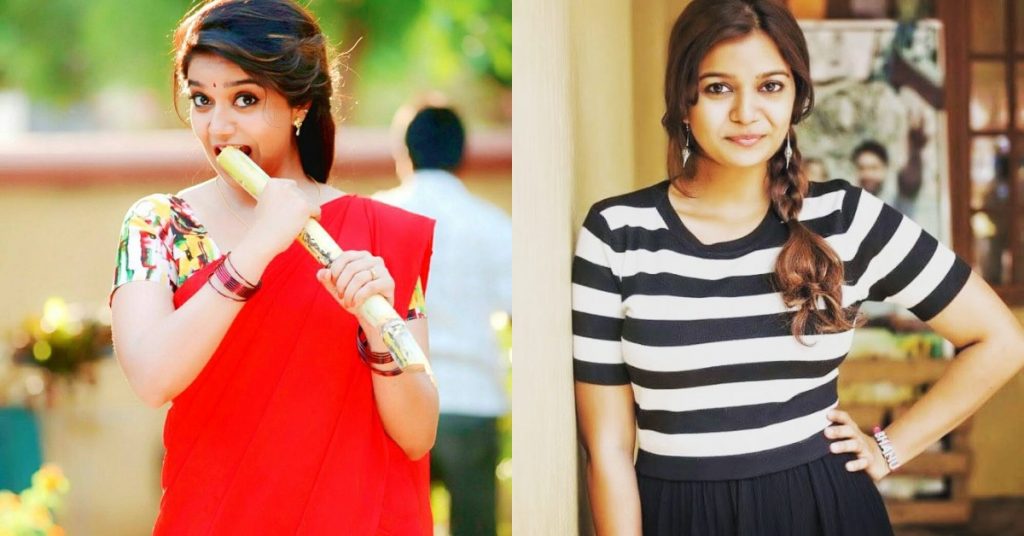 Swathi, who is fondly called as 'Colors' Swathi, has been very choosy in films. After a gap, she is coming up with 'Month of Madhu' movie which features Naveen Chandra as the hero. During the promotion of the movie, a journalist asked her to react to the divorce rumors to which Swathi denied divulging any information about her personal life.
Directed by Srikanth Nagoti, "Month of Madhu" is set for release on October 6, 2023. While commencing her career at just 16, she reflected on how social media's presence might have impacted her life.
However, as a dedicated professional, Swathi emphasized her commitment to not divulging personal matters in the public domain, reinforcing her decision not to address questions about her personal life.
Director Harish Shankar who is known for his outspokenness has praised Swathi for her response to the journalist's question.
Bravo… Swathi…. 👏👏👏

Keep it up 👍👍👍👍🤗🤗🤗🤗 pic.twitter.com/jJHRkg2I3Z

— Harish Shankar .S (@harish2you) September 26, 2023