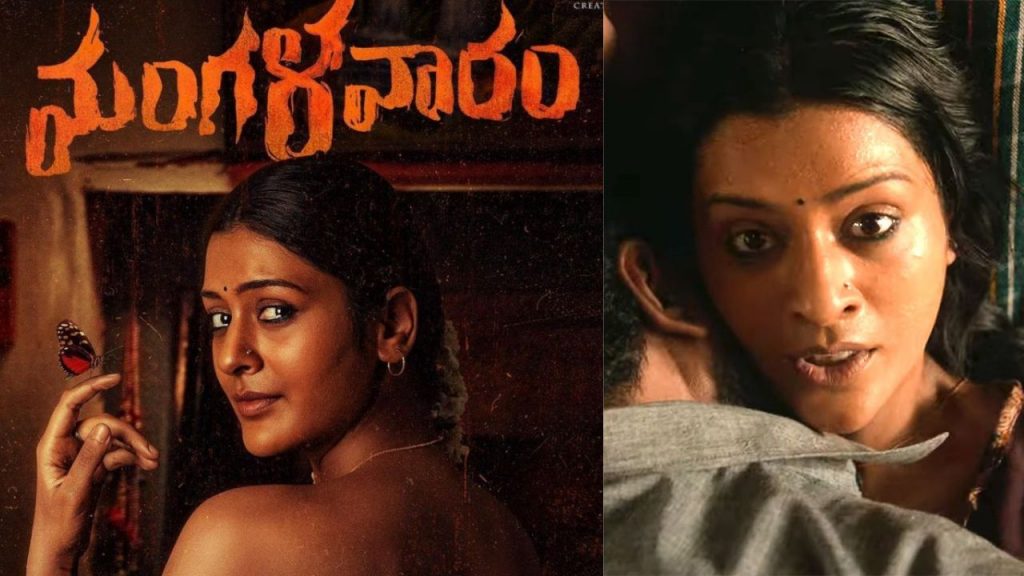 Payal Rajput, who rose to fame with her role in 'Rx 100,' is set to team up with Ajay Bhupathi once again for his forthcoming gritty action thriller, 'Mangalavaaram.' The movie now has an official release date.
'Mangalavaaram' is slated to hit theaters on November 17, with screenings in multiple languages such as Telugu, Hindi, Tamil, Kannada, and Malayalam. The movie's plot revolves around the revelation of truth in the presence of a deity, with a significant Goddess playing a pivotal role in the narrative.
Producers Swati Reddy Gunupathi and Suresh Verma from Mudra Media Works, in collaboration with Ajay Bhupathi of A Creative Works, are gearing up for an extensive release. They've hinted at incorporating elements that have never graced the Indian cinema screen before.
Payal Rajput takes on the lead role, supported by Sritej, Chaitanya Krishna, and Ajay Ghosh in pivotal characters. 'Mangalavaaram' boasts a roster of 30 characters in this action-packed thriller set against a rustic village backdrop.
Dasarathi Shivendra serves as the director of photography, with the music composed by Ajaneesh Loknath. Madhav Kumar Gullapally is the editor, while Mohan Talluri and Raghu Kulkarni oversee art direction and production design, respectively. Real Satish and Prithvi handle the fight choreography, and Raja Krishnan, a National Award recipient, contributes as the sound designer.