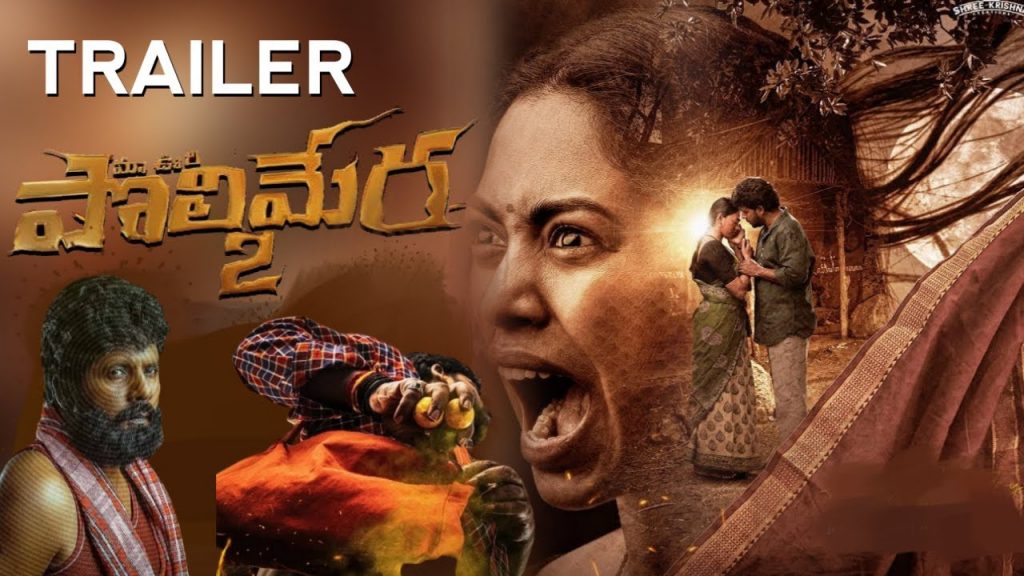 Starring: Satyam Rajesh, Kamakshi Bhaskarla, Getup Srinu, Baladitya, Chitram Seenu
Ravi Varma, Rakendu Mouli and Sahiti Dasari
Director: Dr. Anil Vishwanath
Producer: Gowr Kriesna
Music Director: Gyaani
After the tremendous success of "Ma Oori Polimera" on OTT, director Dr. Anil Vishwanath brings the sequel, "Ma Oori Polimera 2," to the big screen. With high expectations, let's delve into the review to see if the film lives up to the hype.
Story:
Jangaiah (Baladitya) embarks on a quest to find his missing brother, Komuraiah (Satyam Rajesh). Meanwhile, the new SI, Ravindra Naik (Rakendu Mouli), arrives in Jasthipalli to uncover the village's death mysteries. Simultaneously, a team from the Department of Archaeology expresses interest in accessing an abandoned village temple. Where is Komuraiah? What secrets does the temple hold? Did Jangaiah succeed in finding his brother? Is there a connection between Komuraiah and the temple? The movie unfolds the answers to these mysteries.
Positive Aspects:
Director Anil Vishwanath skillfully crafts the script, focusing on character development and their connections, making the narrative convincing.
Satyam Rajesh's portrayal of Komuraiah is commendable, relying on expressions to deliver a convincing performance.
Sri Kamakshi Bhaskarla's pivotal role shines in the second half, with a simple and subtle performance.
Getup Srinu, Rakendu Mouli, and the rest of the cast give their best performances, engaging the audience.
The second half is filled with unexpected twists and turns, keeping the audience hooked.
The music by Gyaani enhances the film's impact.
Negative Aspects:
The temple mystery introduced in the sequel isn't explored in-depth, missing an opportunity for a more captivating storyline. The focus remains on connecting past events to current occurrences.
While the story is decent, a more engaging first-half screenplay could have heightened the film's appeal.
Rakendu Mouli may not be the best fit for his role, and a more prominent actor could have added to the film's appeal.
Several scary scenes in the film may not resonate with all audiences, especially families.
Technical Aspects:
The director's vision to create a franchise is evident, but not everything is resolved in this sequel. A stronger story and a more engaging screenplay are needed to keep the audience invested.
Gyaani's music work intensifies many scenes in both halves, with standout moments, such as the snake scene in the temple.
Cinematography plays a significant role, but Kushedar Ramesh Reddy's work falls short, with frequent flashbacks potentially disconnecting the audience. Trimming some of these moments could have improved the overall experience. Production values are of high quality.
Verdict:
In summary, "Ma Oori Polimera 2" offers decent thrills, with highlights including Satyam Rajesh's performance, second-half twists, and a strong musical score. On the downside, the slow-paced first half, excessive flashback scenes, and an abundance of scary sequences are drawbacks. If you've seen the first installment, you may find this sequel more interesting. For thriller enthusiasts, this movie is worth watching this weekend.