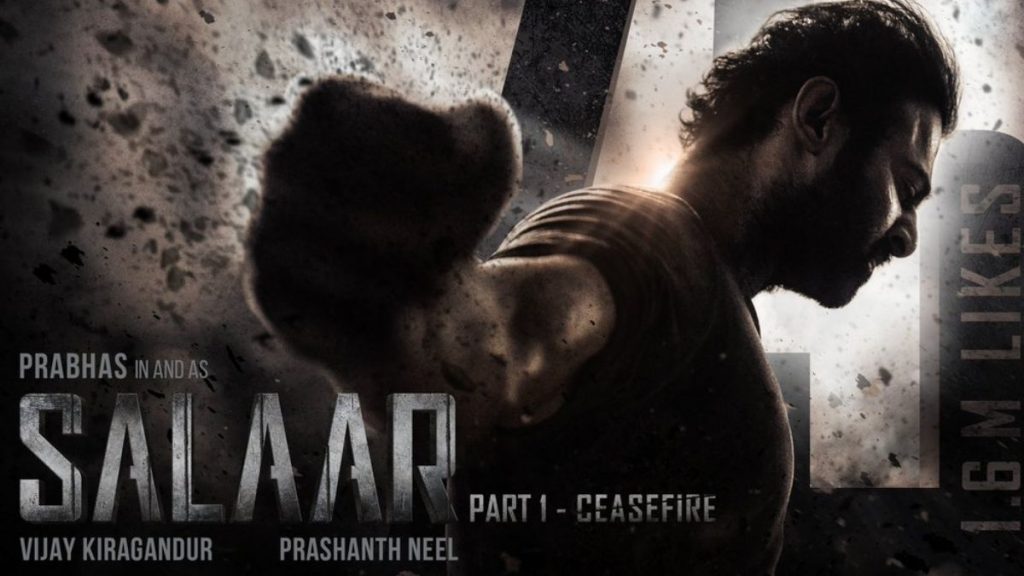 'Rebelstar' Prabhas is currently juggling multiple projects, each of them at varying stages of production. Among this exciting lineup, 'Salaar' stands out as one of the most anticipated ventures, primarily due to its director, Prashant Neel, renowned for his work on 'KGF.'
Initially slated for release on September 28, 2023, 'Salaar' has now been rescheduled for a Sankranthi release. Sources have indicated that Netflix, a prominent OTT platform, has secured the digital streaming rights for this movie at a substantial price.
In 'Salaar,' the female lead is portrayed by the talented Shruti Haasan, adding an intriguing dynamic to the film. Furthermore, Malayalam superstar Prudhviraj Sukumaran is set to play the role of the antagonist, promising an intense and captivating action-packed entertainer for the audience.
As fans eagerly await the film's release, the anticipation surrounding 'Salaar' continues to grow, making it one of the most highly anticipated projects in Prabhas' impressive filmography.