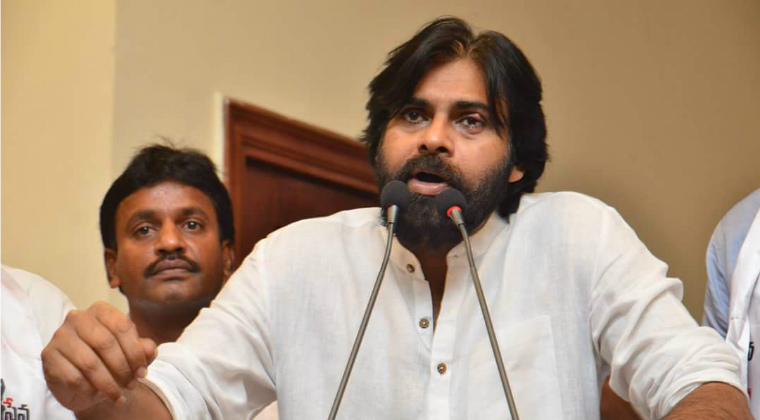 Jana Sena Party chief Pawan Kalyan is at logger heads with couple of Telugu news channels for deliberately targeting him. Since then Pawan is in thoughts to launch his own channel or take support from other media groups and attempts were also made.
As Communists parties have extended their whole-hearted support to Pawan Kalyan, 10TV backed by communist leader Tammineni Veerabhadram, is in talks with the Jana Sena team. There are also reports that noted industrialist Nimmagadda Prasad is contemplating to acquire a stake in 10TV as per the suggestion of Megastar Chiranjeevi. If this happens, Pawan would certainly get support from 10TV, if the further discussion turn fruitful
The other rumours are Tulasi seeds owner Tulasi Ramachandra Prabhu who contested on behalf of Praja Rajyam Party (PRP) in 2009, is also in race to support Pawan with the help of a channel. Tulasi Ramachandra owns licence but he is yet to launch the channel.
Pawan Kalyan had announced that he would be announcing his party manifesto for the next general elections on August 14th and by then he also wants some media support to carry his manifesto to the people.