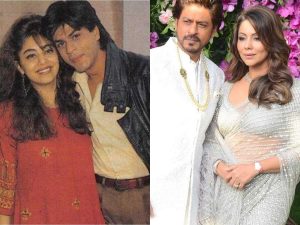 Gauri Khan, the wife of Bollywood star hero Shah Rukh Khan and a renowned designer, has been charged under section 409 (criminal breach of trust) of the Indian Penal Code in an FIR lodged against her.
Also Read: Three Tollywood Heroes turn Business Partners
The complaint was filed by Jaswant Shah, a resident of Mumbai, who claimed that despite paying Rs 86 lakh, the company for which Gauri was the brand ambassador failed to provide him with possession of a flat located in Tulsiyani Golf View at Lucknow's Sushant Golf City area. The complainant further alleged that the flat was given to someone else instead.
Also Read: Ranbir Kapoor in Sourav Ganguly's Biopic?
The FIR also names Anil Kumar Tulsiyani, the Chief Managing Director of Tulsiyani Construction and Development Limited, as well as its Director Mahesh Tulsiyani.
The case against Gauri Khan and the others has caused a stir in the Bollywood industry, with many people expressing their opinions on the matter. The allegations against Gauri, a well-known personality in the design industry, have come as a shock to her fans and colleagues.
As the investigation into the matter continues, the accused parties will have to appear in court to defend themselves against the charges.